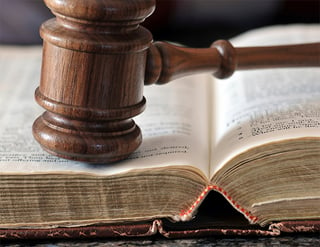 This orginally appeared as an expert article featured on OnMilwaukee.com.
Juries are almost always asked to allocate fault on a percentage basis amongst everyone involved in a vehicle accident. Whenever there is evidence that some party may have done something wrong – may have failed to look, may have failed to observe – the court is required to include that person in the verdict. In fact, no matter how stretched the claim is, no matter how tenuous the argument of negligence is, the court is required to include it in the verdict.
But just because a party is included in the verdict does not mean that a jury has to allocate fault. Just because you were in an accident and just because you are listed in a verdict given to you by a judge does not mean that you are negligent.
The big secret kept from jurors is this: If the plaintiff is more at fault than another party, the plaintiff collects nothing from that party.
That bears repeating. If a plaintiff is more at fault than another party, the plaintiff collects zero from that party.
The more the merrier (and likely the less the insurance company pays out)
Insurance companies like to see as many people in the verdict as they possibly can. If the fault is diluted enough, the plaintiff may have a higher percentage than a defendant, and then the insurance company is completely off the hook.
For example, a verdict question in car accident case may look something like this:
What percentage of fault do you allocate to:
Other driver

Snow removal company for failing to salt parking lot

Injured party
The hope of the insurance company will be that the jury would assign 30% to the driver, 30% to the snow removal company and 40% to the plaintiff. Under this scenario, the plaintiff, being more at fault than any of the defendants, collects nothing. A jury may assume that the injured party will collect 60% of their damages, but they would be wrong.
The wrong place at the wrong time does not mean fault
It is a myth to say that you are at fault in an accident just for being there. A court may be required to include your name in a verdict if there is any even small, minuscule evidence that you failed to look or failed to see something develop. That is a given. But before you are at fault, a jury must hear the evidence and make that determine that you are at fault. The adjuster does not determine if you are at fault, and the judge does not determine if you are at fault. Only a jury does that after hearing the evidence. And in order for you to be at fault, an insurance company would have to prove that you did something wrong.
Fault allocation in Wisconsin
I wish that juries in Wisconsin were told how the fault allocation works. Other states allow the parties to a lawsuit to explain it. Some states even have pattern jury instructions telling the juries the effect of their verdict. Wisconsin has even had legislation proposed to tell the jury about the effect of its verdict, but it has never been enacted. The insurance companies believe that a jury, even if it allocates some fault to the plaintiff, believes the plaintiff will receive some money. That is not the case, and the insurance companies don't want the truth to come out.
The point that jurors need to understand is that in a civil case, the plaintiff collects nothing if he or she is more at fault than a defendant, and it is not necessary to assign negligence to everyone listed in the verdict.
What do you think? Should legislation be enacted in Wisconsin to make juries aware of fault allocation?
At Murphy & Prachthauser we practice personal injury law the way it should be practiced – motivated and equipped to do our best for you. We take pride in being good lawyers who help people.
If you have a car accident case you would like to speak to a Milwaukee personal injury lawyer about, please contact us to schedule a free consultation and get an experienced team working on your behalf.